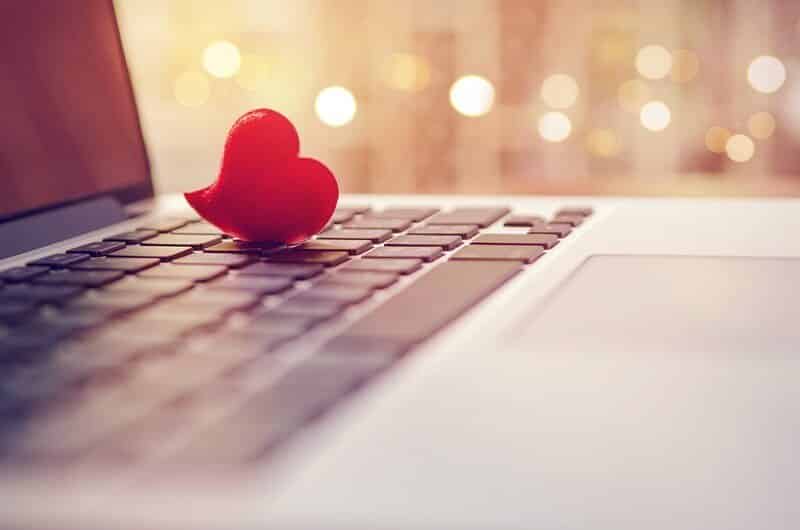 By Marcus Neo | Dating Advice for Men
Covid 19 hits, Singapore went into lockdown… and you are single. Suddenly you find yourself at the mercy of online dating applications such as Tinder. I am currently residing in Singapore and due to the Covid 19 pandemic and the Singapore government policies, there is going to be huge difference in how dating and relationships dynamics are going forward for minimally the next 12 months.
How to Date with Social Distancing and Masks 
If you're in Singapore, you'll know the social distancing and masks are mandated by the law. (I do think it's a little fascist, but oh well, what can we do). Let's assume social distancing and masks are here to stay, because they are. You're also not able to meet in social groups of five. Hence your probability of meeting another woman (or man) through social settings goes way down.
You're not able to approach women in the day because of the covid 19 paranoia. Secondly, everyone's wearing a mask. The pubs and clubs are closed. Hence, meeting a partner through those avenues are not available.
You may purchase a dating agency package and they may be able to set you up for 1:1 dates at a cost to you. That may work out. However, I'm not sure how that works in the long run, because I never used a dating agency before.
That leaves us with online dating and the forefront choice.
Tinder and Online Dating Shenanigans
Last month, I was finally co-erced by the pandemic to downloading all dating applications and tried my best at putting up a good presentation of myself online.
The consensus around industry leaders agree that you'll mostly only be able to get results from paying for the premium services on dating applications.  Last month, I tried out Tinder gold and Tinder boost.
You can get matches and conversations, however, you're up for a ton of cat-fishing. There are a bunch of PRC China girls profile that are looking to scam you and take your money. I mean, some men can really be stupid when they are desperate. Some of my friend's friends commented that they have been scammed before. For this reason, I hate Tinder. There's too many of these Fan BingBing looking fake profiles.
Purchasing Tinder gold allows you for one Tinder boost. Yes, my matches increased after using the boost in the evening at strategic timing at 6pm. I got some Singaporean matches and a lot of Chinese matches.
Source: https://www.nielsen.com/us/en/insights/article/2016/got-a-minute-how-our-use-of-communication-apps-changes-by-the-hour/
Note: these results isn't statistically significant because I only tested using one boost. However, I am guessing that most (high quality) Singaporean women aren't on Tinder to find dates. This isn't surprising. It's stance I reinstated for years.
I also synchronised my online dating profiles across different platforms from Coffee Meets Bagel, Tinder and OkCupid. This is to get a somewhat statistical significance on the impact of certain variables of the profile from photos to words on the profile
Results: I managed one strong lead that went cold after 3-4 days on Coffee Meets Bagel.
I didn't pay for their paid subscription. I am guessing that you can get higher quality leads from CMB. However, that's yet to be confirmed as I haven't used the paid subscription from there.
Note: I also hold true to a high quality threshold when it comes to online dating. If anything, I do not wish to date down when we're forced to transition in unprecedented times. Simply speaking, I do not wish date lower quality women as compared to when I didn't need to use online dating as a channel. I might be proven wrong in time though.
Okay Cupid makes a strong case by updating its app and user interface. I remembered using this app in my early twenties due to influence from another friend who was somewhat 100% reliant on, on online dating apps. He had no friends and hated approaching women.
He ended up dating a cute local University chick from that app and I was thoroughly surprised. I'll be testing this app moving forward.
No surprises here, you need to pay to get matches.
I also downloaded Bumble and Paktor. Not surprisingly, they both also require paid subscriptions if you want to get anything out of it. Paktor also seems to be a lot more localised and require the opposite sex to put up skin in the game as well. This may very well be a quality filter. That means that people on it are going to be a lot more serious.
Finally, as of today, I don't intend to splash a couple hundreds of dollars on online dating apps at a go in attempt to figure them out all at once. I'll be testing out Okay Cupid, Tinder and Coffee Meets Bagel in the coming months.
You Still Need Social/ Dating Skills
Now, assuming you're going to have an actual date as opposed to having a virtual texting/ messaging buddy. You're still required to meet her in person and charm her.
Now that circuit breaker measures are lifted and you are allowed to go on dates (in groups of less of 5: pun intended). If you had invested in yourself before the circuit breaker and are competent with in person dating skills such as starting a conversation and flirting, then it's a matter of switching the channel of lead generation
Personally, I am in the transition similarly. Online dating is not my forte. I am much stronger in in person interactions. However, one needs to adapt. If everyone's going to be wearing masks and social distancing in the next 12 months, then you have no choice. Finding love and dates through online dating apps are the new normal.