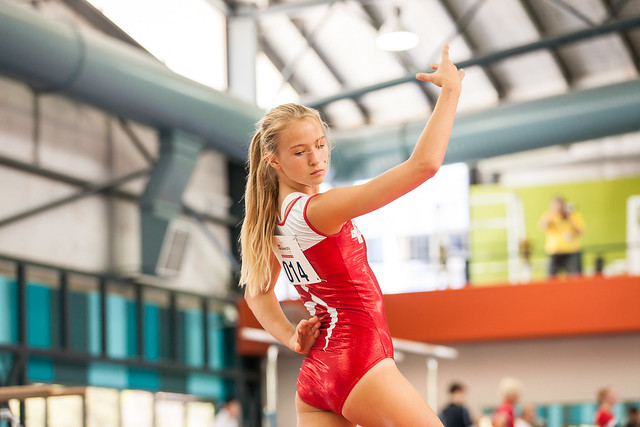 By Marcus Neo | Dating and Relationships
I've been on both ends of human performance. I've been last in class and first in class, in multiple disciplines in my life, from academics, martial arts, business, relationships and pursuits. Through the years, I always wondered what are the key principles of high performance. Is it motivation, is it discipline or is it willpower?
Initially, I bought the idea of willpower, after all, with psychological studies that showed that the environment shapes behaviour, as opposed to willpower. I also looked into argument taking into account of childhood development: The Freudian approach.
I'll argue that high performance boils down to multiple variables, from the environment and your childhood experiences. Dan Pena makes an argument in his content that self-esteem is the key fundamental of all high-performance behaviour.
Ultimately, your behaviour boils down to your self-esteem. How much you believe you're worth, deep down. If you believe you're worth it, you'll have higher expectations of both of yourself, and others, you'll have high boundaries, you do not take shit form anybody, including yourself.
I currently run a dating consulting business and manage advertising projects for a couple of companies and individuals. In this small sample size of pursuits, it's hard not to notice some of the self-sabotaging behaviours and lack of accountability of individuals that come through my way.
Self-esteem is how you perceive yourself and how the world perceives you.
In an idealistic world, everyone is going to see the best virtues in you. However, that's not to be, in fact, real-world often pans out in the opposite of our ideals.
I remembered 8 months ago in my formal employment where I borrowed a couple of books from the little office library and finished it overnight. My superior thought I was bullshitting him. That I couldn't have possibly finished it in one-night right? Yet on the other hand, in one of my last projects for them, they demanded that I finished 2000 words sales page for them in a short period of time. I managed to produce it within a day.
Other than a couple of quips that they wouldn't give in to my requests for a more flexible working arrangement, I knew deep down that they didn't see me the way I perceived myself. Every day that I stayed there was a detriment to my self-esteem.
You could say this is true for all of friends and family.
Your self esteem is going to be compromised if you attempting to lose weight and the people around you don't believe that you are capable of that.
In my entrepreneurial career, I quadrupled my price overnight, that's because I believed that my product and service is worth that price. Yet, it sold. Of course. However, a higher price comes higher pressure, intensity and a willingness to make it work. It goes to show that a of our decisions and success in life is based on self-esteem.
The student who believes he's smart is going to put in the work, whether he's really actually smart or not. I found that to be true in my short stint in America. I traditionally wasn't a good student in Singapore. However, for someone reason, I had the freedom to flex my identity in another culture. I ended up performing.
Your Parents Fucked You Up
Unlike 99% of personal development material that'll try to play nice. I'll give it straight. In fact, my thoughts are a lot influenced by Dan Pena and psychology itself.
Your parents fucked you up. It's as simple as that.
It's hard not to notice the parallels between self-esteem and your childhood experiences.
The issues also come often in two main spectrums: you either had it too tough or had it too easy. Hence, you lack true self esteem.
It's also hard not to notice that most parents have high expectations for their children, yet, they didn't and are unable to replicate similar expectations and behaviours in themselves in the past or present. To quote Dan, children don't see what you tell them to do, they see what you do. This is the similar of leadership, your troops only follow you when you're able and willing to execute upon similar tasks. If a sales manager isn't able to make a sales call and only makes his employees do it, he's not going to be a manager for long!
I truly believe that one of the best things an upwardly mobile individual can do is to leave home. To detach himself from his family and strike out on his own. It's one of my priority within the next 12 months (assuming I do not fall into default behaviour).
Your 'Friends'
First, your family is your detriment, second, it's your friends. I'm not going to bore you on the cliche that you are the average of the five people you spend the most time with. However, it's true.
It's weird that the majority loosely define friendships as people that subtlely put you down, or let step over you. If you studied the philosophers from Plato to Socrates, friendship to them is defined as a constant open debate, growth and an introspect discussion into their lives.
There's one occasion where I took part in a football match where there's one bully that has gotten away with unruly behaviour in the group for years: physical and verbal. Yet, that group defined themselves as 'friends'. It took an outsider (me) to set him straight. It took a couple of scuffles, but I do think there's mutual respect after those!
Over the last couple of years, I have been increasingly tough on the people around me. My Mum says I'm too tough on people. Some of my friends say I am too tough on myself. However, let me tell you something about being tough: it works.
I have single-handedly travelled to multiple cultures all over the world solo, built profitable ventures and am armed with multiple real-life skillsets. I did it all as a one-man team. How did I do it? I was tough on myself.
People ultimately do not lack knowledge, they lack accountability and self-esteem. The majority of my friends are much more formally qualified than me. They have master degrees from finance to technology. I am currently a private Diploma graduate from a private University.
Yet, I have actual skin in the game through a real-life stock portfolio (unlike many financial 'advisors') and am able to be profitable in most business pursuits I get into (proven by my track record inexperience in the financial education industry, dating advice industry and music industry).
I have also approached hundreds of women in cultures all over the world. I've had a dating life that the average man can dream about. I'm not writing this to boast, I'm writing as a reminder myself and impress upon you that self-esteem leads to courage and eventually leads to an expanded life.
The Solution: Mentors
Your expectations and standards for yourself are going to largely fall to the quality of people around you. For a Singaporean, you spend most of your time with your family and close friends. Unless you have high-performance parents and friends, the majority of them are also going to be your detriment.
If your family and friends feel like a detriment, then drop them and go off by yourself. Eagles fly alone. To quote Dan Pena: 'Buffet only has one friend: Charlie Munger. Gates only has one friend: Melinda.'
I did it by myself for the first 6 years, from 21 years of age. I spent my first year mostly by myself writing articles like this one attempting to figure digital marketing out whilst everyone was with University.
I also understood one major principle about most friendships. They come and go in accordance with the current 1) social setting and your 2) current self-image.
That's why I am able to hit the gym by myself, fly to countries by myself, run the business by myself. I learned the business skillsets from web design, copywriting, paid to advertise, SEO all by myself. I learned from people who were more experienced than me, but not 'friends'.
If you feel like you're stagnating here's why: 1) you probably lack standards for yourself 2) the people around probably lack standards and expectations in themselves and this bleeds through their social interactions with you.
The best person you can have around is a mentor, someone who is upwardly mobile. You either are lucky to have one or pay up for one. Through the years, I've procured mentors both online and offline, by PAYING THE FUCK UP for it. Ridiculously, I have met entrepreneurs who aren't profitable AND REFUSING to pay for knowledge or guidance. Yet they proudly brand themselves as 'CEO' on their social media profiles.
Better Human Being
If you don't respect yourself, you'll never be able to respect others. These are the people that constantly show up late, say something, and do otherwise. I once told a friend that if he couldn't respect a dollar from my pocket, I didn't give a fuck, I told him I wouldn't lend it to him. It's non-negotiable I didn't. He kicked up a fuss and today we aren't on speaking terms. Today he's broke, and I am in a much better financial position.
Self-esteem is the foundation of all success, and also for one to become a better human being. I truly believe that he or she first must respect him or herself, build fundamental self-esteem, that leads to integrity and then accountability.